"Blessed are the cheesemakers"
~ Monty Python
From Wisconsin - America's Dairyland
Everything for the serious home & artisan cheesemaker.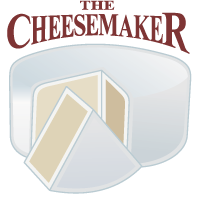 414-745-5483
10am - 6pm CST Mon-Fri
All orders shipped same day.


Shipping Included Within The Continental United States.
Ingredients
You've arrived at the general listing of all our cheese making ingredients. Hover your mouse over any of the sub-categories to your left and click on the specific grouping to see the items you're looking for. Every Kosher certified product we sell will display the Kosher certified symbol. Products that are repackaged will display the Kosher Certified logo from Kosher Supervisors of Wisconsin, LLC. See specific products for their Kosher certification. Click here to see our Kosher Certification for repackaging. Check the subcategories of Cultures, Rennet, Molds, Yeasts, Lipase, Additives for their specific Kosher Certs.
Shipping included within the continental USA. Shipped same day as ordered, Mon-Sat.
Current Top Sellers
Popular Products