Everything for the serious home &
artisan cheesemaker.
From Wisconsin - America's Dairyland
"Blessed are the cheesemakers" ~ Monty Python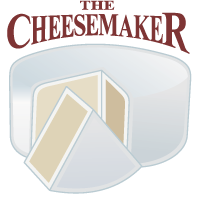 414-745-5483
10am - 6pm CST Mon-Fri
All orders shipped same day.


Shipping Included Within The Continental United States.
Cultures/Molds/Rennets Packages
Cultures/Molds/Rennets Packages
These Packages include the inoculants and rennet to make your cheese(s). They're a convenient way to purchase what you need, rather than searching each inoculant category and save money at the same time purchasing them in a Package. Each Package will make many many batches of cheese. Use your favorite recipe along with these Packages. Or check out our recipes here.
Shipping included in the USA. International shipping available.
Current Top Sellers
Popular Products