"Blessed are the cheesemakers"
~ Monty Python
From Wisconsin - America's Dairyland
Everything for the serious home & artisan cheesemaker.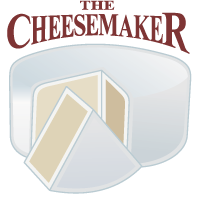 414-745-5483
10am - 6pm CST Mon-Fri
All orders shipped same day.


Shipping Included Within The Continental United States.
Cheese Moulds
Stainless Steel - Custom designed to make Camembert and other cheeses. Reinforced rim prevents deformation of mould during use.
Polypropylene - Our food-grade polypropylene cheese moulds are imported from France and Italy. These plastic cheese moulds have been selected for their practical utility and popularity.
Choose the moulds best suited for the cheeses you desire to make.
Prices include shipping within USA.