"Blessed are the cheesemakers"
~ Monty Python
From Wisconsin - America's Dairyland
Everything for the serious home & artisan cheesemaker.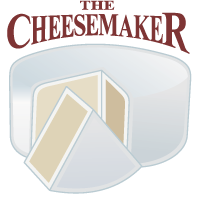 414-745-5483
10am - 6pm CST Mon-Fri
All orders shipped same day.


Shipping Included Within The Continental United States.
Mesophilic Starter Series MA 4001-4002
Mesophilic Starter Series MA 4001-4002
Rating:
( 1 product review )
---
Product Description
Available in both 5 and 25 dose packet sizes with the 25 dose packet being the better value.
Refer to Spec Sheet for usage rates.
Includes:
(LL) Lactococcus lactis subsp. lactis
(LLC) Lactococcus lactis subsp. cremoris
(LLD) Lactococcus lactis subsp. lactis biovar diacetylactis
(ST) Streptococcus thermophilus
(freeze-dried direct set/DVI-Direct Vat Innoculation)

Used for a variety of hard and semi-hard cheeses including Roquefort, Cambozola, Castello Blue, Colby, Cheddar, Gouda and Brick cheeses with all types of milk. Can be used to make Camembert & Brie. The MA 4000 series blends both standard mesophilic lactic acid cultures plus a S. thermophilis for quicker acid production during cheesemaking. The 25 dose packet will inoculate 325 gal.(1250 liters) of milk. Use 1/32-1/16 tsp. per 1 gallon (3.7liters). 1/8, tsp. .per 2-5 gallons(7.5-18.9 liters)
Spec Sheet

Kosher Certified
Shipping included within the 50 United States and Canada.
---
Find Similar Products by Category
---
Product Reviews
Customers Who Viewed This Product Also Viewed