Everything for the serious home &
artisan cheesemaker.
From Wisconsin - America's Dairyland
"Blessed are the cheesemakers" ~ Monty Python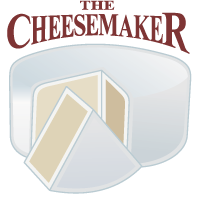 414-745-5483
10am - 6pm CST Mon-Fri
All orders shipped same day.


Shipping Included Within The Continental United States.
Product Description
Choose your color and weight(discount for larger quantities).
Available in colors: Red, Black, Clear(natural), Light Orange/Yellow
Available in 1 lb.(.45kg), 3 lbs.(1.3kg), 5 lbs. (2.2kg) 10 lbs.(4.5gk), 15 lbs.(6.8kg), 20 lbs.(9kg) and 25 lbs.(11.3kg) quantities.
This specially formulated (food grade) cheese wax is flexible and will not peel or crack. First, melt the wax, then brush on two thin layers to prevent mold growth on hard cheeses. Make sure the cheese is at room temperature prior to waxing. Includes waxing instructions. Use a natural bristle (boar bristle) brush.
(DO NOT USE NYLON OR PLASTIC BRUSHES AS THEY WILL MELT).
Shipping included within the USA.


J.D. Howard Video Productions, Inc. 414 852-2294
---
Find Similar Products by Category
---
Product Reviews
nice hard wax

Posted by Unknown on 6th Nov 2015

I had never waxed cheese before. This melted quickly over a double-boiler on low. I bought clear so that I could see any mold starting on cheese under wax.

---

Good wax

Posted by Cindy Drozda on 24th Jun 2014

I haven't used a lot of different products, but can find no reason to try anything else. This wax does the job. Easy to use, strong enough to hold up to cheese storage if a thick coat is applied. What more can one say about wax?

---
---
Customers Who Viewed This Product Also Viewed