Everything for the serious home &
artisan cheesemaker.
From Wisconsin - America's Dairyland
"Blessed are the cheesemakers" ~ Monty Python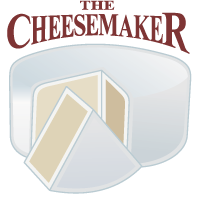 414-745-5483
10am - 6pm CST Mon-Fri
All orders shipped same day.


Shipping Included Within The Continental United States.
Whey Pump and/or Strainer
Whey Pump and/or Strainer
---
Product Description
If you're tired of the mess and the slow process of ladling out whey from your kettle, vat or warmer, our new Whey Pump & Strainer is a dream come true. It took us only 45 seconds to pump out a gallon(3.78liters) of whey. The Whey Pump is very gentle on your curds and pumping out even that last little amount of whey was easy. The Whey Strainer sits on the bottom of your kettle keeping curds from entering the Whey Pump. After the whey is pumped out, and the Whey Strainer is lifted out, you can still pump out any remaining whey easily without clogging the Whey Pump. Sanitize the Whey Pump by running through some Star San Sanitizer through it prior to use, then pump some warm water through it for easy cleaning. We include two AA batteries which will last for many batches(depending on your batch size). Choose the Whey Pump, Whey Strainer or both.
Whey Pump $28.97
High Power & quiet: 10 Quarts(9.4l)/Minute, DC 3V (2 AA batteries included).
Food grade plastics: P.P, P.E, Acetal.
Total Length: 21 in.(53.3cm); Discharge tube Length: 24 in.(60.9cm) ; Suction tube Length : 15.5 in.(39.3cm)
Whey Strainer $24.97
Comfortable high heat handle.
8 in. height will fit many pots and warmer vats.
Rust-resistant, 18/8 stainless steel construction.
9.5 in.24cm) diameter x 8 in.(20.3cm) height.

Buy both for only $49.97. (International Shipping Additional)


Shipping included within the USA. International shipping available.
---
Find Similar Products by Category
---
Product Reviews
only wish for one small improvement

Posted by Marcey on 30th Nov 2015

Very fast, works great, only thing is the clip on the wand should go the other way so I could "attach" it to the side of my vat, occasionally it goes crazy on me and I spray the room! I am sure I will get the hang of it with more uses.

---

My life just got easier

Posted by Sue on 2nd Aug 2015

The whey pump and straining arrived the day before I was due to make a new batch of cheese so it got used immediately. How easy it was to drain the whey from the curds. We were able to keep the whey and have been mixing it with a protein powder for a delicious drink. Before we always had to drain the whey off in the sink where it just went down the drain. Also would like to mention that it took only six days from initiating the order on the internet to delivery in Ireland. Amazing service!!

---

no more whey on the floor or the counter tops.

Posted by Evelyn Owens on 29th May 2014

This is the best thing for rapidly removing the whey from your pot without the mess of dripping ladles. It is easy to clean just run water an your sanitizing solution and you are done.

---

no more whey on the floor or the counter tops.

Posted by Evelyn Owens on 29th May 2014

This is the best thing for rapidly removing the whey from your pot without the mess of dripping ladles. It is easy to clean just run water an your sanitizing solution and you are done.

---

Lifesaver gadget!

Posted by Beth on 27th May 2014

What a wonderful tool for removing the whey from batches of curd. Previous attempts to do it with ladle was time consuming and messy. This pump is fantastic!

---

Excellent Product

Posted by Keith M Rodger on 27th May 2014

Just purchased a whey pump and used it for the first time. This is an excellent product, no mess and very quick to removed the whey from the curds. I would recommend this as a piece of equipment anyone making cheese should have.

---

Whey Pump and Strainer.

Posted by David Fulton on 12th May 2014

The use of the pump and strainer is very easy and works well. When a recipe asks to remove a third of the whey and add back in warm water, this is the easiest tool to use for the job. It is fast when draining all of the whey also. The battery life is long. I have made a dozen hard cheeses using four gallons of milk each and the pump is still going strong.

---
---
Customers Who Viewed This Product Also Viewed