Everything for the serious home &
artisan cheesemaker.
From Wisconsin - America's Dairyland
"Blessed are the cheesemakers" ~ Monty Python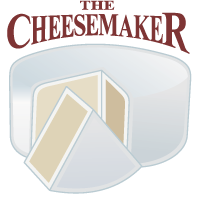 414-745-5483
10am - 6pm CST Mon-Fri
All orders shipped same day.


Shipping Included Within The Continental United States.
ABY3 Probiotic Yogurt Culture/Recipe
ABY3 Probiotic Yogurt Culture/Recipe
---
Product Description
Heat your milk to 180-185f (82-85c), then cool to inoculation temperature. Usually your yogurt will taste nominal in 4-8 hours. To make Greek Yogurt, strain the yogurt through a fine
mesh
food grade nylon bag
.
ABY-3(thick set):
Thermophilic lactic acid culture. Contains the documented probiotic strains BB-12 ® and LA-5®. 50 dose packet can be used with 70 gal. (250 liters) milk. The culture will produce yogurt or fermented milk with high body, very mild flavor and very low post-acidification. Suitable for cup set, stirred and drinking yogurt. Very mild flavor, smooth and heavy body. No post acidification. This is a great blend, use an appropiate amount to make one gallon or less.
Bifidobacterium species
Streptococcus thermophilus
Lactobacillus acidophilus
Lactobacillus delbrueckii subsp. bulgaricus
http://www.thecheesemaker.com/pdf/Yogurt_PI ABY-3 669852.pdf
http://www.thecheesemaker.com/pdf/kosher_cert_yogurt_ABY-3_2013.pdf


Directions for Use:
Industry:
Remove culture from the freezer just prior to use. Sanitize the top of the pouch with chlorine. Open the pouch and pour the freeze-dried granules directly into the pasteurized product using slow agitation. Agitate the mixture for 10-15 minutes to distribute the culture evenly. The recommended incubation temperature is 35-45°C
(95-113°F).
Hobbyist:
Usage rate: 1/16-1/8th tsp. (.3-.6ml) for 1-2 gal. 3.78(l) of milk. Using a dry sanitized small spoon, remove the culture and distribute onto the warmed milk to inoculate at (95-113°F) 35-45°C. Or follow the
recipe
here or in
recipes
. Do not allow the culture to come into contact with water, humidity. Fold the foil packet up to help seal it and store in two plastic Zip Lock or similar brand plastic bags in the freezer. To reculture and make more yogurt, use a ratio of 10-1 (milk to yogurt) to make additional yogurt batches.

Shipping included within the USA. International add: $2.00 at checkout.

---
Find Similar Products by Category
---
Product Reviews
The best yogurt ever

Posted by Barb on 1st Dec 2014

I have a milk cow and when she is milking I have a lot of milk to spare. some of my friends as leery about raw milk so I make yogurt for them, (because the milk gets pasteurized during the process). this culture has never failed me and makes a flavorful, not-too-tart, creamy yogurt.

---

Best yogurt culture

Posted by Sondra on 24th Sep 2014

This yogurt culture makes a creamy, wonderful product that my customers love. Everyone says it is the best yogurt they have ever tasted. I make both regular and Greek yogurt (using the draining bags available here). When I ask my customers if they would like flavorings added to the yogurt, they tell it is so good that it doesn't need it, leave it like it is.

---

Speedy delivery

Posted by Jackie on 8th Aug 2014

Product delivered very quickly and even had ziploc provided to store the remaining product once opened, very smart!

---

Good as it gets; really

Posted by Woody Williams on 16th Apr 2014

I've been using this culture since July of 2012. At one batch every two weeks or so, that's a lot of yogurt under the spoon. Prior to that, I've used a lot of other cultures... A lot. This one is simple the best.

Aroma and flavor are superb, it is buttery, clean, and refreshing. Texture is firm and, if the whey is drained, makes a Greek-style yogurt that is simply unbelievably good.

If you only try one yogurt culture, make it this one.

---
---
Customers Who Viewed This Product Also Viewed