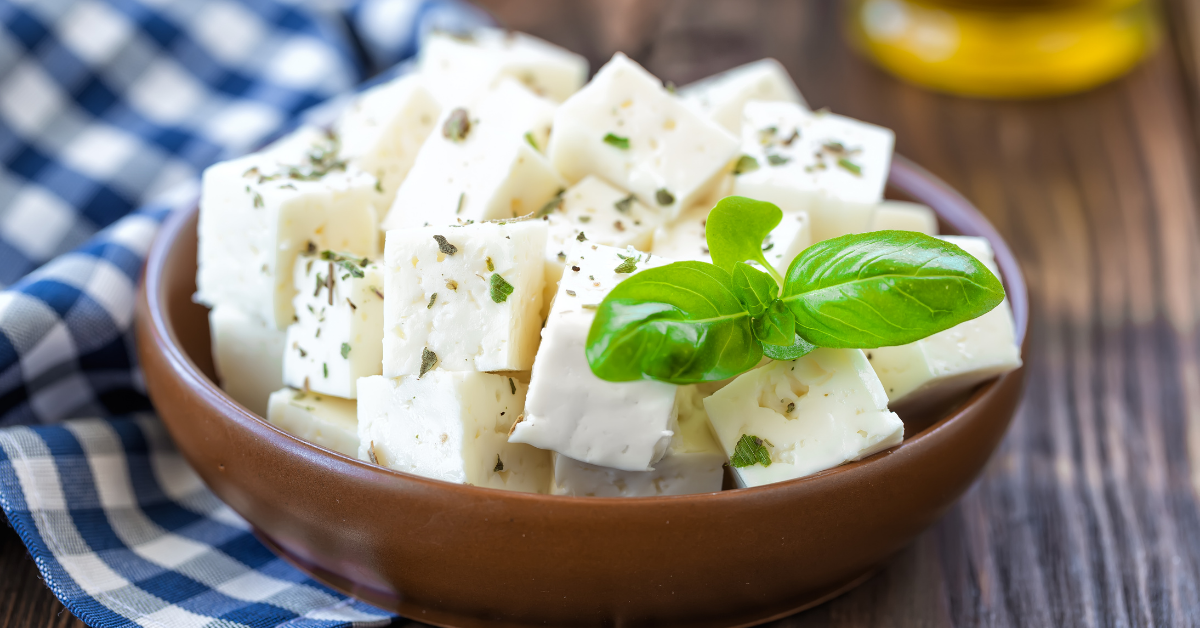 Have you been thinking about making your own cheese from home but don't know where to start? We understand how overwhelming it can be to try making your own cheese at home especially when you don't have all the equipment you need but we're here to guide you in the right direction.
What Do I Need To Start Making Cheese At Home?
Now you may be asking yourself: what do I need to start making my own cheese? The answer is simple! To make cheese at home, you only need three essential ingredients: milk, rennet, and culture, but the challenging part is the type of equipment you will require. The good news is that we've done the legwork for you! There are several key components you will need to ensure your cheesemaking process goes smoothly and simply! Here are a list of our top ten cheese making items to set you on the right track.
Top 10 Cheesemaking Essentials
The beginning of any journey may seem intimidating and overwhelming at first. When it comes to homemade cheesemaking, you can find everything you need and more from supplies to kits to recipes and everything in between to set you up for success in and out of the kitchen! Plus, you'll be relieved to learn that some of these items you may already have at home!
Milk- This one is a no brainer, but a critical component in the cheesemaking process as well as one of the most inexpensive ingredients, too! For beginner cheesemakers, we highly recommend using pasteurized high quality milk. Use milk made from cows or goats that's farm-fresh or stick to organic if you're looking for a quick grab-n-go option from your local grocery store to ensure the best results. If you're vegan or vegetarian, non-dairy milk can also be used such as almond, coconut, oat, cashew, etc.
Rennet- This is a complex set of enzymes that are produced in ruminant mammals' stomachs that coagulates milk and turns curds into solid or whey into liquid. You can choose from different kinds of rennet: animal-based or vegetarian depending on your personal preference.
Cheese culture- Cheese culture is a group of specific bacteria strains that are combined in order to make a particular type of cheese. They are also used to help good bacteria in the milk flourish and lead to a more rich and developed flavor. Learn more about cheese cultures here and which particular kind you will need depending on what your recipe calls for.
Thermometer- You will need a dairy or milk thermometer to measure the temperature of milk when you make cheese. Most cheese thermometers come with a clip to tighten them to the side of your pot which makes it easier to monitor its temperature. We carry a variety of thermometers such as a basic thermometer or a digital thermometer. Our recommendation is to go with the digital thermometer since they are usually waterproof and more accurate.
Large pot- To make your desired cheese amount, we recommend investing in a large pot if you don't already have one that's made out of stainless steel or unchipped enamel. When deciding which pot to purchase, make sure you leave room for stirring and any other additional ingredients as most cheese recipes call for up to 2 gallons of milk.
Cheese moulds- At The CheeseMaker, we offer many types of cheese moulds that will help you form the shape of the cheese you want to make. While there are different kinds of moulds, we're referring to moulds in regards to the template tool you use to help you formulate the intended shape of cheese, not the mold that is used on the surface of the cheese or that develops internally. For example, if you're making Goat cheese-- you may want to use a pyramid mould versus if you're making Feta or Camembert, then you're probably going for the square or rectangular size in which case you would use the square mould. Our cheese moulds come in two different materials, each of which serve their own purpose:

Stainless Steel - Custom designed to make Camembert and other cheeses. Reinforced rim prevents deformation of mould during use.
Polypropylene - Our food-grade polypropylene cheese moulds are imported from France and Italy. These plastic cheese moulds have been selected for their practical utility and popularity. Made in either France, Italy or Holland.

Cheese cloths- Cheese cloths are fairly inexpensive and useful for removing excess whey from cheese curds and when cheese is formed, it helps hold the cheese curds together. Be sure to shop from our selection of reusable cheese making cloths that will last you longer. You can also find many other uses for it even when you're not making cheese like thickening yogurt, filtering coffee, straining custards, and more!


Curd knife- In the cheesemaking process, a curd knife is an essential tool to have because the long, flat blade allows you to cut curd evenly and easily. It's beneficial for helping release whey and cutting uniform curd pieces. Use a sturdy, durable stainless steel knife to withstand horizontal and vertical cuts and make sure it's flexible enough to withstand both.


Colander or strainer- Use a strainer or a colander to help you strain the whey that is produced from cheese curds. Always make sure you're using non-reactive material such as plastic or enamel to prevent harmful substances from getting into your cheese and for safety purposes.
Draining mats- To age and dry your cheese, use a draining mat particularly for soft or ripened cheeses. Using a cheese draining mat helps drain out whey and air dry your cheese when air circulates to the cheese.
What Other Cheesemaking Equipment Will I Need?
Other cheesemaking equipment that you may need once you become more accustomed to the process of cheesemaking and start experimenting with more recipes include: cheese wax and brushes for coating cheeses and making them brittle; peelers to help you peel off any unpleasant rind on the skin of the cheese; measuring spoons to help you measure precise amounts of a particular ingredient; and a cheese press to squeeze out extra liquid or whey from unripened cheese and help curds form into a harder texture. These are typically ideal for hard cheeses but can be useful for certain soft and creamy cheeses as well, and more.
Your level of cheesemaking expertise will determine what kinds of cheesemaking equipment you will need which we will cover in more depth. If you'd like to cut to the chase and save yourself the time and money, then we highly recommend starting off with one of our user-friendly starter kits that come with all the ingredients and supplies you may need to make some of your favorite cheeses. Whether you'd like to take a stab at making Ricotta, Mozzarella, or Cheddar, we've got a kit for any type of cheese you'd like to make from soft to hard cheeses and everything in between! Using a kit is a great place to start for beginners and expert cheese makers alike because it takes the stress out of shopping for a list of ingredients, and prepares you for your new cheesemaking recipes. It's also very convenient because most of our kits come with the cheese strainer, culture, rennet, calcium chloride, cheese moulds, and more all in one neat package!
How Much Will It Cost To Purchase Cheesemaking Equipment?
Cheesemaking Equipment By Level
Regardless if you're completely new to cheesemaking or experienced with different kinds of cheese, you can find all the equipment you'll need at The CheeseMaker! We've even broke it down further for you based on your level of expertise. Let our guide help you find the cheesemaking equipment you're looking for, from ingredients to supplies, tools, and more!
Firstime Cheese Maker (Beginner)- milk, rennet, culture, large pot, large bowl, draining mat, thermometer, strainer, cheese cloth, cheese mould, cheese making kit, etc.
A Frequent Cheese Maker (Intermediate)- cheese wax, cheese peeler, cheese brushes, measuring spoons, etc.
Cheese Turophiles (Advanced)- cheese press, curd knife, cheese board, cheese mat, drip tray, cheese mold, etc.
Find All Your Cheesemaking Equipment At The CheeseMaker
Cheesemaking can be intimidating at times especially when you're new to the entire process but with our affordable and reliable equipment, it will be a breeze! Whether you enjoy experimenting with different recipes in the kitchen or are a cheese connoisseur, we carry a variety of cheesemaking equipment for all your cheesemaking needs! We even provide starter kits and cheese presses to make your cheesemaking journey simple and efficient. We understand the struggles you may be going through from finding the perfect recipe to browsing around for your ingredients and then trying to find the right tools/supplies. At The CheeseMaker, rest assured that you can find everything you need and more to get you started on your newfound hobby-- making cheese at home!
Sources-
https://curd-nerd.com/cheese-making-equipment/
https://www.culturesforhealth.com/learn/cheese/cheese-making-supply-list-beginners/
https://www.thecheesemaker.com/blog/7-essential-tools-for-making-homemade-cheese-a-supply-list-for-beginners/
https://cheesemaking.com/blogs/learn/equipment-for-cheese-making
https://www.culturesforhealth.com/learn/cheese/advanced-cheesemaking-equipment/
https://www.thecheesemaker.com/blog/is-it-cheaper-to-make-your-own-cheese/