Posted by The CheeseMaker on 4th Dec 2018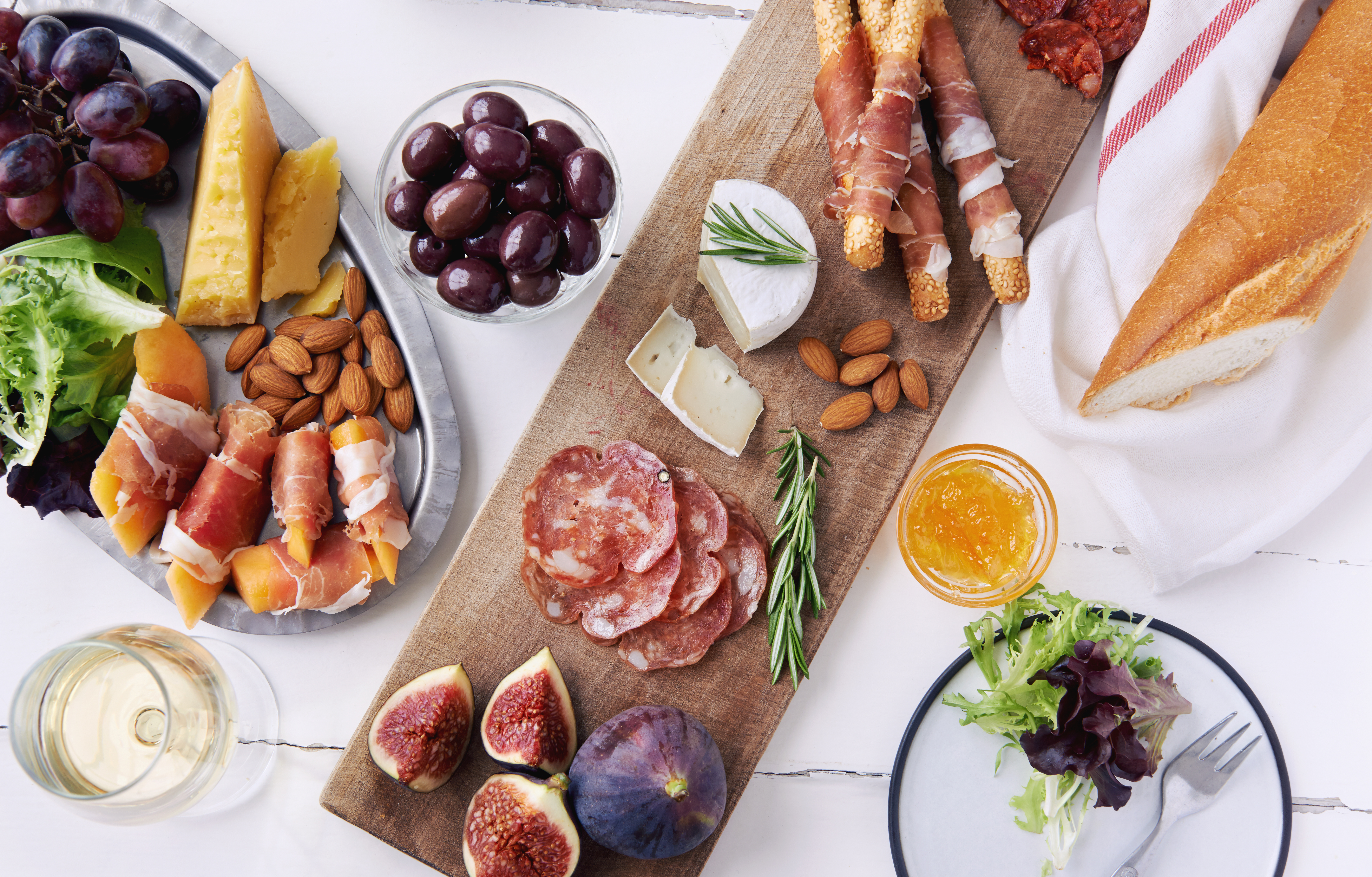 The holiday season is just around the corner. With it come the gifts, gatherings and, most importantly, the food. If you plan to host friends and family this year, astound your guests and showcase your cheesemaking abilities with a decadent holiday cheese platter, featuring homemade brie cheese, gouda and gruyere, paired with all the sweet, tangy and salty flavors of the season. Here are some tips that will help you create the perfect homemade cheese plate from scratch.
1. Choose the Flavor, Color and Texture
Flavor and texture are the most important decisions of the process, affecting the other choices you'll make. Typically, you want a spectrum of flavor and firmness–mild to strong, soft to hard. For example, if you want to serve your homemade organic gouda cheese, a semi-soft cheese, pair it with a sharper, harder cheddar as well as a mild, creamy brie. Take your guests on a flavor journey that highlights the unique qualities of each cheese.
2. Keep It Simple
A common mistake, many beginner cheesemakers overcomplicate their holiday cheese plates. When you're still learning how to make your own cheddar cheese, it's better to keep things simple. As a general rule of thumb, select three cheeses for every six to eight guests, adding variety for larger parties. Similarly, use minimal accompaniment; two nuts, two fruits and two preserves should be plenty for small to medium gatherings.
3. Arrange the Flavor Profile
Your cheese plate should guide guests through the texture and flavor spectrum. Arrange your cheeses from mild to sharp, pairing each one with a complement that accentuates the defining flavors in the cheese. Be sure to vary your milk types as well, including cow, goat and sheep, as these all offer very different experiences.
4. Embrace Subtlety
Though a number of cheeses can be rather bold (looking at you, camembert), subtlety reigns supreme on your cheese plate. Avoid items that are too sweet, such as fruit jam, which overpowers the plate. Instead, natural fruit spreads and honey offer a mild natural sweetness that enhances the overall flavor profile.
5. Select Your Bread
The best bread and crackers for your cheese spread are neutral. Avoid using spiced or infused bread, as these flavors distract from the star of the show: your cheese. Generally, the best choice is a flaky French bread (toasted or grilled, if desired) or water cracker. The bread is a vessel, and its presence should be more about texture than flavor.
6.

Complement the Cheese
Like the cheese on your plate, the accompaniments should also be on a spectrum. Depending on your selection, choose a variety of sweet, savory and crunchy pairings that accent the cheeses and add mouthfeel to each bite. Enrich your homemade brie cheese with the sweetness of organic honey or tanginess of crisp green apple. Off-set a sharp cheddar with pear and cranberry chutney. The combinations are simple, but endless.
7. Plate and Present
With your ingredients gathered, it's time to plate. Organize your cheese from mildest to strongest across the board. Leave enough cutting space between items and provide separate knives for each variety to avoid cross-contaminating flavors. To go the extra mile, label each cheese, including the type of milk and the region of origin.
8. Bring Out the Wine
For those that enjoy it, wine can add a whole new depth to your cheese plate. Generally, the stronger or harder the cheese, the bolder or richer the wine. The pairings are too many to list, but after a few glasses, won't any old wine do?
Looking for a New Year's resolution? Try cheesemaking. Spend the winter learning how to make your own cheddar cheese at home and really surprise your family at the next gathering.