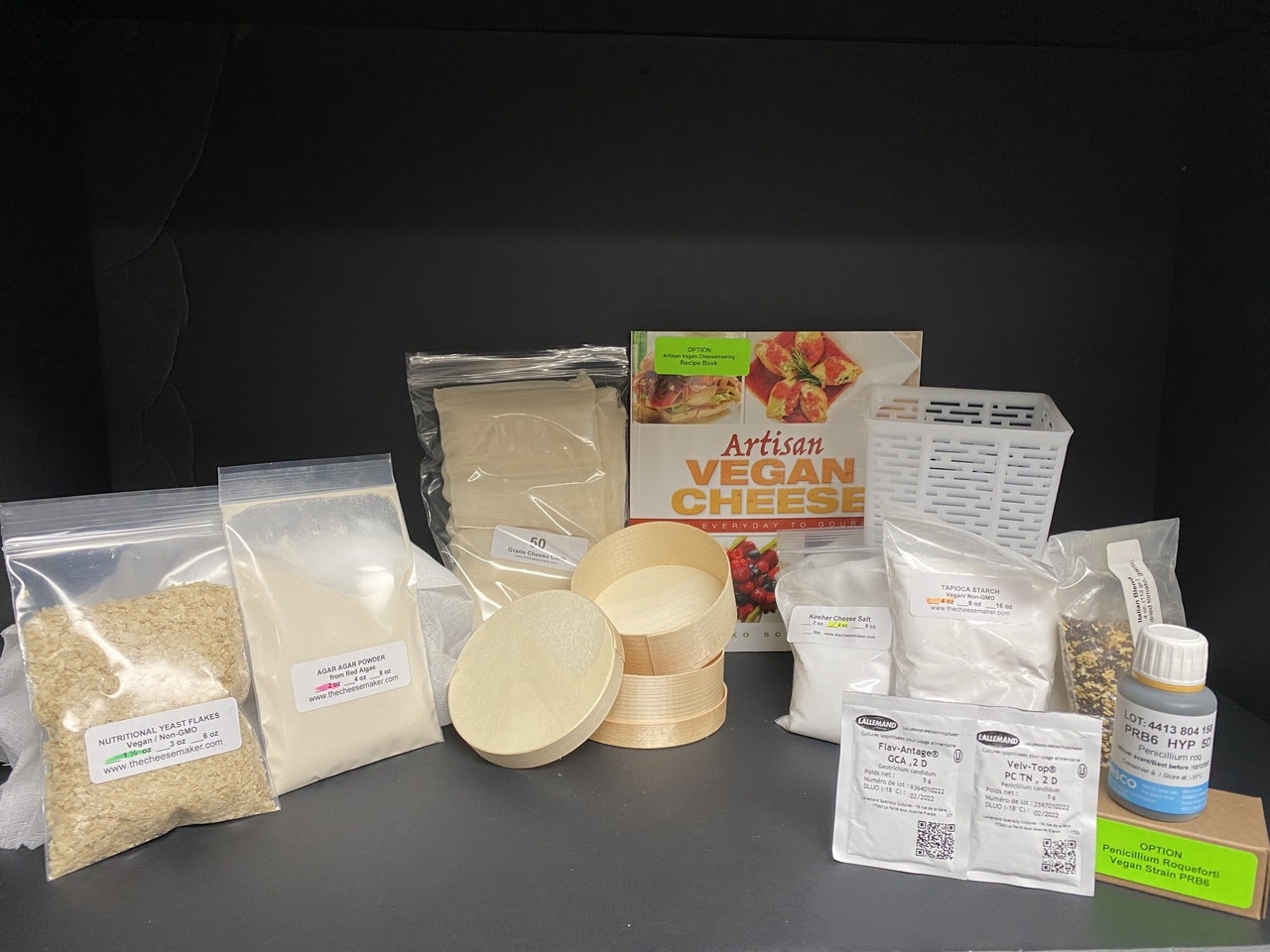 Making your own vegan cheese is a great way to capitalize on flavor while also keeping track of exactly what's in your food. Of course, it's going to take some setup and know-how to get started. The CheeseMaker is ready to help you along every step of the way, and you can get a great start with one of our cheesemaking kits.
Aside from your choice of non-dairy milk, a vegan cheesemaking kit from The CheeseMaker includes everything you need to get started making homemade vegan cheese. From vegan cheese cultures to cheesemaking supplies, this kit is loaded with enough supplies to make plenty of cheesy delights.
Vegan cheese is a great way for people who subscribe to a vegan lifestyle or who are sensitive to dairy products to still enjoy decadent cheeses. Especially if you're planning an event or gathering, providing vegan cheese can help to make sure you have food that everyone can enjoy regardless of their food sensitivities. Let's take a closer look at what's included in our vegan cheesemaking kit so you can get a better idea of what your vegan cheesemaking process can look like.
Vegan Cheese Cultures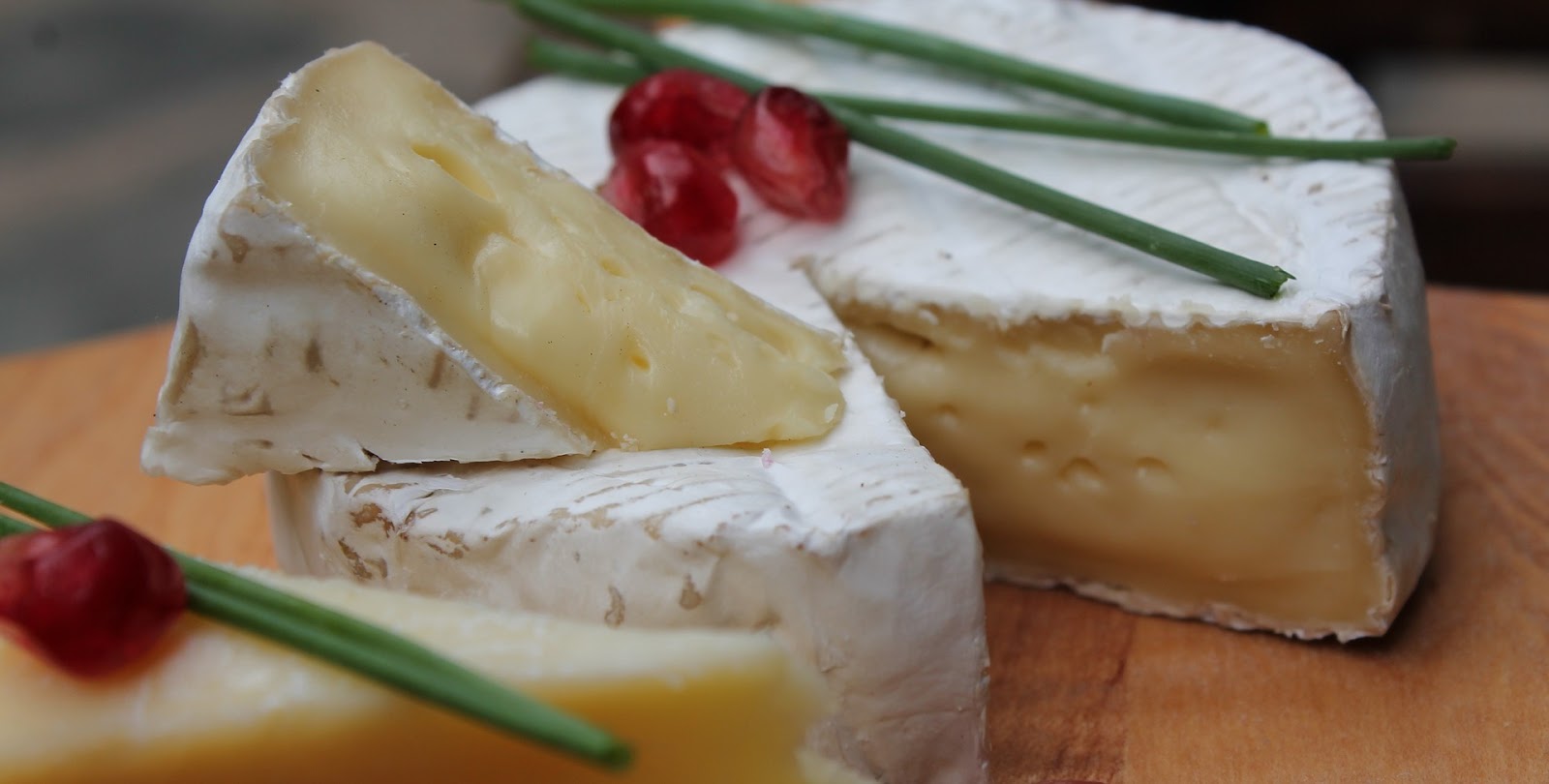 Our vegan cheese cultures are different than typical cultures in that they use absolutely no animal products in neither their production nor ingredients. Before we get into the specifics, let's touch on what exactly a culture does and how they make truly delicious cheese.
Cultures can serve one of two purposes in cheese. A cheese culture will either separate the curd from the whey (in essence separating the milk solids from the liquids) by rapidly acidifying the milk, or it will be used in the ripening of your cheese to preserve it and impart mounds of flavor. Since vegan milk varieties used for cheesemaking don't form curds quite like traditional varieties, the cultures in your vegan cheesemaking kit will be used in the ripening process of your cheese.
In our vegan cheesemaking kit, you will find two vegan cultures with the option for another depending on the kind of cheese you're looking to make. They include:
Lallemand Velv Top Vegan Penicillium Candidum culture

A vegan variety of the Penicillium Candidum culture traditionally used in brie and camembert cheeses
Great for developing a flavorful rind
Works relatively rapidly

Lallemand GCA 'Flav-Antage' Vegan Geotrichum Candidum culture

A vegan variety of the Geotrichum Candidum culture traditionally used in brie and camembert cheeses
Also used for developing a flavorful rind
Helps to secure rind to your cheese and prevent slippage

Optional: PRB6 Liquid Vegan Penicillium Roqueforti

Used to make blue cheese varieties
Imparts the signature color, texture (when paired with needling), and flavor of blue cheese
Not every vegan cheese will require a culture. These cultures are best suited for cheeses that have an aging process that allows them to develop their signature flavors and appearances, but some cheeses don't require an aging process at all. Vegan ricotta, for example, can be made and consumed in a matter of minutes. Cheese this good tends to get eaten rather quickly after all, but then again, good things come to those who wait. Whatever you decide to make, you can rest assured you'll appease plenty of palates.
Supplies
One of the beauties of cheesemaking is that even the most poorly equipped kitchens will likely already have most of the supplies you need to get started. Still, there are a few items you might not have that will help to make your cheesemaking endeavor a breeze. Our vegan cheesemaking kit includes each of the items in the chart below.
Item
Image
Use
Ricotta Cheese Mould

Makes for fun presentation
Helps to drain excess moisture
Perfect for vegan ricotta

Cheese Cloth

Drain and squeeze out excess
moisture from your cheese
Varying thread counts for versatility
Washable and reusable

Round Wooden Gift Boxes

Great for gifting homemade cheese
Easily customizable
Professional touch on homemade
cheese
A cheesemaking kit from The CheeseMaker will come with just about all of the specialty supplies you'll require to get started making homemade cheese. If you'd like to broaden your possibilities even further, our online store has all of the cheesemaking supplies you'll need! Be sure to check back often, as we are constantly updating our store with new options and great specials. Cheesemaking can be an incredibly rewarding hobby that fulfills both your crafty side and your foodie side–be sure to properly equip yourself to make the most out of your cheesemaking experience.
Other Ingredients
Your vegan cheesemaking kit from The CheeseMaker comes with a variety of additional ingredients that compliment non-dairy milk varieties and the way they react to different cheesemaking processes. If you're new to vegan foods and vegan ingredients, it may surprise you how differently vegan ingredients behave when compared to their non-vegan counterparts. For that reason, you'll find your vegan cheesemaking kit comes with some ingredients you wouldn't find in a traditional cheesemaking kit. The ingredients in this kit include:
Ingredient
Use
Agar Agar
Vegan alternative to gelatin that helps
to firmup your cheese
Tapioca Starch
Improves texture for vegan cheeses that
melt and makes for stretchy cheese
Nutritional Yeast
Adds texture and cheese-like color while
supplementing essential nutrients
Kosher Cheese Salt
Natural preservative and flavor enhancer;
excellent for making brines
Italian Herbs
Supplement flavor without
introducing molds or spores
The ingredients included in this kit are plenty to allow you to try your hand at making homemade vegan cheese, but they are by no means an exhaustive list of the possibilities available to you. You can get these ingredients and more from us at The CheeseMaker! Whether you're just making cheese for yourself or catering charcuterie, The CheeseMaker is here to help you make delicious vegan cheese.
Homemade Vegan Cheese Recipes
If you're looking to make your first few varieties of homemade vegan cheese, you'll want to follow a recipe closely. Vegan ingredients are entirely unique to traditional cheesemaking ingredients, meaning you likely won't be able to simply substitute vegan milk in a recipe that uses animal milk. Don't worry–with the right recipe, you'll be able to make cheese that's full of flavor. You might even find they taste better than their non-vegan counterparts, but there's only one way to find out for sure.
Your vegan cheesemaking kit from The CheeseMaker will come with a few recipes to get you started making your own vegan cheese! If you'd like to explore even more possibilities with vegan cheese, you can elect to include a copy of 'Artisan Vegan Cheese' by Miyoko Schinner with your order of a vegan deluxe cheesemaking kit. This book provides you with even more recipes and offers plenty of insights and helpful tips that you might otherwise overlook.
While vegan cheeses may mimic traditional cheeses in terms of their names and appearances (and sometimes even the process to make them), vegan cheese is a whole new experience to be enjoyed. The use of non-dairy milk in vegan cheese recipes even offers you some incredible flexibility with the large variety to choose from. Cashew, coconut, almond, and soy milk are all great for use in vegan recipes and can even be made in your own kitchen.
Cashew milk tends to be a favorite for use in vegan cheese and is incredibly easy to make from home. Doing so also grants control over the moisture content of the milk to better suit cheesemaking. So long as you have a blender and cheesecloth, you can make these vegan, non-dairy milk from home. Paired with the supplies in our vegan cheesemaking kit, you'll be aptly prepared to make savory vegan cheese from home!
Now that we've taken a deeper look at what exactly is included in a vegan cheesemaking kit from The CheeseMaker, be sure to pick up yours today! Vegan cheese is a great way to fit savory cheese into your lifestyle and can be just as fun to make as it is to eat. Whatever your cheesemaking needs may be, The CheeseMaker is ready to equip you. If you have any questions, feel free to contact usfor helpful tips and more information. Happy cheesemaking!